News — Mary Ellen Mark: Man and Beast
RELEASED January 14, 2014
SAN MARCOS, TX—On January 21, the Wittliff Collections at Texas State University will open a major exhibition of images by renowned documentary photographer Mary Ellen Mark, Man and Beast: Photographs from Mexico and India. On view through December 7, 2014, Man and Beast celebrates the University of Texas Press publication of the new Wittliff Collections series book by the same name.

Mary Ellen Mark, recognized as one of America's most respected and influential photographers, has been taking uniquely sensitive and expressive images of people around the world for nearly 50 years. The title for this exhibition and the new Wittliff Collections' publication, Man and Beast, was inspired by a dominant theme of Mark's oeuvre: the relationships between people and animals, including, as Mark writes, "the anthropomorphic quality of animals and the animalistic quality of man."
The Man and Beast exhibition gathers together more than 90 of the Wittliff's images taken by Mark in Mexico and India, countries that have repeatedly drawn her attention since the late 1960s. Many of the people represented here are performers and trainers with various itinerant circuses. Mark began to visit these circuses during her initial trip to India in 1968, and she was able to focus on the subject in depth when she photographed 18 Indian traveling circuses in 1989 and 1990, and others in Mexico in 1997.
Mark describes the circus as "a universal form of theater." "It incorporates," she writes, "so many things—beauty, irony, poetry, tragedy." The circus also provides a launching point to explore other themes that pervade Mark's work and are particularly prevalent in this exhibition: the mutability of identity through costume and performance; hope, humor, and faith in difficult circumstances; and the innate human (and animal) need for contact and community—in the fullest range of its meaning.
The Mary Ellen Mark exhibition Man and Beast: Photographs from Mexico and India was organized by the director of the Wittliff Collections, David Coleman. It is on view from January 21 through December 7, 2014.

THE BOOK
Man and Beast: Photographs from Mexico and India by Mary Ellen Mark, from the University of Texas Press, is part of the Wittliff Collections' Southwestern & Mexican Photography book series, and Mark's nineteenth monograph. The 12 x 12 inch volume includes 116 black-and-white plates made from Mark's photographs in the Wittliff's permanent holdings. It also features a conversation between Mark and Melissa Harris, editor-in-chief of Aperture Foundation, covering Mark's lifelong passion for animals, her experiences photographing them in circuses with their trainers, and her efforts to portray the humanity of animals and the lurking beast within humans.
---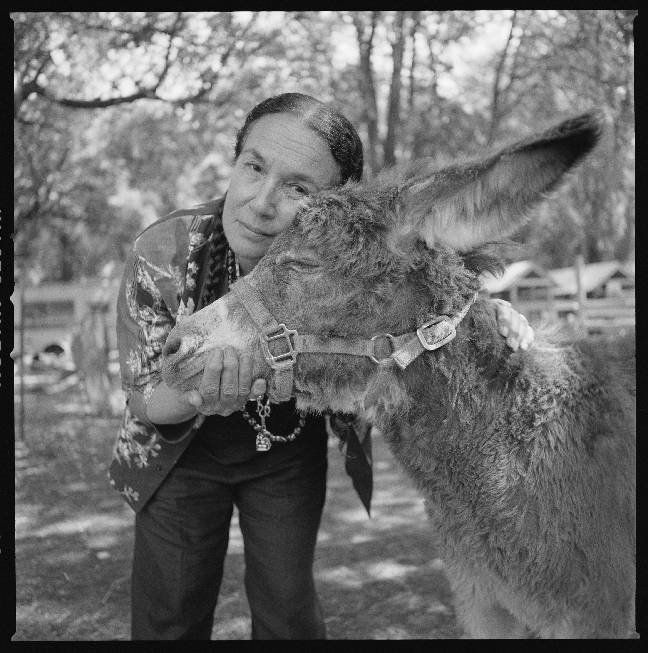 MARY ELLEN MARK
Man and Beast: Photographs from Mexico and India is Mary Ellen Mark's nineteenth book. Her previous monographs include Seen Behind the Scene, Exposure, Falkland Road, and Ward 81. Her photo essays and portraits have appeared in such publications as LIFE, New York Times Magazine, the New Yorker, Rolling Stone, Texas Monthly, and Vanity Fair. Mark's many honors include the Cornell Capa Award from the International Center of Photography, the Infinity Award for Journalism, Photographer of the Year Award from the Friends of Photography, the World Press Award for Outstanding Body of Work throughout the Years, the Victor Hasselblad Cover Award, and two Robert F. Kennedy Awards. Her photographs have been collected by major museums in the United States, Europe, and Australia.